TikTok has been a craze among the youngsters. It is the best app to do fun activities and kill your time. If you have been a huge fan of TikTok, you must know how to duet a Video on TikTok. If you don't know but are curious to show your talent or want to do some funny acts to kill your time, here is a simple guide for you.
Duet a Video is one of the most popular and entertaining features of TikTok that allows you to record your video parallel to someone else's video. You can use the TikTok duet feature to create comic videos with your friends, react to other people's videos, or show two different perspectives of the same situation. But the person whose video you want to use to make TikTok Video should have enabled the option from the privacy section of their profile. If the option is disabled, you will get the notification telling you that you can't duet with the video you desire as the person has disabled the option. 
Otherwise, making a TikTok duet is very simple. We are going to tell you how to duet on TikTok videos using Android and iPhone devices. 
How to Duet on TikTok Video Using Android and iPhone Devices
Let's start with a step-by-step guide on how to duet a video on TikTok and bring out the talent hidden inside you. Whether you have Android or iPhone, for both, you will have to follow the same steps. 
Download and install the TikTok app if you don't have it already.
Open the app, select the video you want to duet. (You can also select from your already made videos, or You can also search hashtags like #Duet, #DuetChallenge, #DuetWithMe)
Once you find the video, you want to duet with, tap on the three dots placed at the bottom right of the video. 
It will show you an option called 'Duet' If it is not available, the video creator has turned it off from their settings. 
After taping on the option 'Duet', it will allow you to record your duet video. 
When you have finished the video, TikTok will also allow you to add special effects or edits after taping the checkmark. 
Tap on Next after making all edits.
Before publishing the video, you can adjust your settings – allow or disallow comments, view the video, or people who can duet with your creation. You can also add the description or other hashtags. 
Tap on post the video. Or you can also save the video in drafts for more editing. 
Now your video has been posted successfully. You can enjoy making more duets in that same way.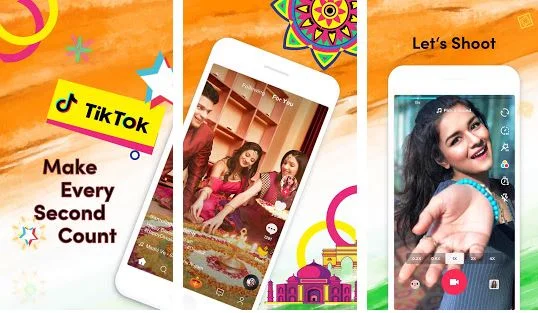 Today, TikTok is banned in some countries. If you're from such a country and can't download a TikTok app, you can try the Instagram Remix feature for duets. Instagram has its own feature that allows users to make short videos called Reels and a new Duet style feature called Remix. If you have already downloaded the latest version of the app, you will find the feature in the options given in the app's footer. If not, then update your Instagram app now. 
How to remix an Instagram Reel
Open the Instagram app. 
Go to the Reels and find the reel you can to create a remix with. 
Tap on the three dots for more options for that reel.
If Remix is available, it will show you the option Remix the Reel.
From there, you can start filming your reel. You can add music, stickers and edit your reel. 
When you have completed the edits, tap on next to finalize the edits. 
Tap on Next again. Now you can add a caption, tag a person and add it as your reel or Instagram stories.
Finally, tap to share or save as drafts. 
These are the simple steps we have shared on how to duet on TikTok Video and remix Instagram reels. 
For more social media instructions and simple tricks, be in touch with our website. We'll be updating our website with more latest information and instructions. 
People also read: Quick Tips To Get More Views On Your Instagram Stories