You're playing your favorite game on PS4 and you suddenly notice your internet is losing connection. Well, that's disappointing! All you need is the best DNS for PS4 to improve the speed of your internet connection &   stay connected with your friends to have a better gaming experience. 
DNS, Domain Name Server, is important for better internet connection. However, ISP, Internet Service Provider, has default DNS settings for your internet connection. It is recommended to use a custom DNS server for improved internet connection. Having a bad internet connection can ruin your gaming experience, especially if you're playing online multiplayer gaming. 
Using the best DNS for PS4 is good to enjoy your favorite game at its best. In this post, we have covered the best DNS servers for PS4 for your gaming PCs and Smartphones. Before jumping in, let's understand what DNS is and what happens when you use the fastest PS4 DNS. 
What is DNS?
DNS, Domain Name Server, acts like a phonebook of the internet. Users access online information through domain names like Tradeflock.com or Trendtoreview.com. DNS translates the domain name to IP address and eliminates the need of memorizing the IP address.  
What Happens When You Use the Best DNS for PS4?
Custom DNS servers are hosted by private companies. These servers are generally faster and safer than the default DNS of ISP. The best DNS can also regulate the usage of the internet for other people and can be used as parental control.
As far as the use of the best DNS for PS4 is concerned, it revamps the speed of the internet and provides high-end security and protection. The best DNS setting for PS4 does a lot to improve the whole gaming experience of the users. There are lots of fast DNS servers for PS4 available in the market for paid and free. We will meet a few free best DNS for PS4 in this post which are good as paid ones. 
Free and Best DNS Servers for PS4 for Your Improved Gaming Experience
Here are some best and fastest DNS servers for PS4 recommended for you. Each of these has its own importance in the field of internet networks. Read the detailed description, it will give you a better insight into each of the DNS servers and help you pick one as per your needs. 
1. Google Public DNS
The list of best DNS for PS4 is incomplete without mentioning Google Public DNS. It is the most popular DNS server considered best for offering the fastest browsing, high-end security for free. 
2. OpenDNS Home
It is also one of the best DNS for PS4 available out there for free. It is the trustworthy DNS server known for enhanced web-browsing loading time. 
3. AdGuard DNS
You can probably guess the features by its name. The DNS is specially provided to block the ads on your device while playing the game. Alongside, it also protects your device from malware and phishing sites. 
4. Quad9 DNS
Despite being a newcomer, Quad9 DNS counts among the best DNS for PS4 as it provides quick speed, high-grade security, and protection. The best part is it doesn't fail to satisfy its customers with its automatically malicious domain blocking feature. 
5. Cosmo Secure DNS
Cosmo Secure DNS is known for improving internet speed. If your PS4 is experiencing slow loading, you won't regret switching to Combo Secure DNS. It has the best security as it warns you every time whenever you're prone to malware and cyberattacks. 
6.Cloudflare DNS
The reason we have included it on the list of best DNS servers for PS4 is that it is a complete package. From fast speed to utmost security and complete privacy, you get multiple features.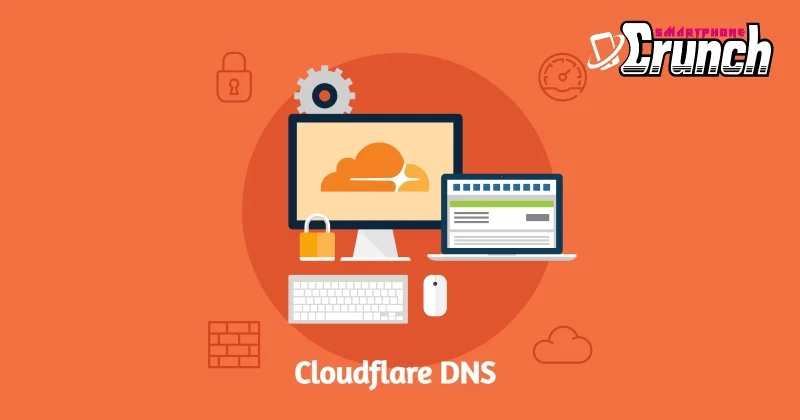 7. Alternate DNS
If you're malware content, harmful sites, trackers, and advertisements, Alternate DNS is one of the best DNS for PS4 that can help you. This service uses IPv6 and IPv4 protocols for greater server and readability. 
8. Clean Browsing DNS
It provides three types of Public DNS servers: security filters, adult filters, and children filters and this is why we have considered it as one of the best DNS for PS4. This DNS server is best in providing excellent security and protection. 
9. Verisign DNS
Verisign DNS is one of the free and best DNS servers known for providing various exclusive features. This DNS server mainly focuses on three things: Security, Privacy, and Stability. 
10. Smart DNS
Smart DNS requires almost no help to set up. Founded in 2013, Smart DNS is one of the best DNS for PS4 that helps to improve the internet speed and provide utmost security. 
11. Clean Browsing DNS
Clean browsing allows you to have control over the browsing, you can block the websites that you don't want to access. It provides the safest browning experience to parents and high-speed internet to gamers. 
12. CenturyLink DNS
Century Link is another name on the list of best DNS for PS4. If you're interested in high-speed internet, CenturyLink is one for you. 
13. UltraRecursive DNS
UltraRecursive DNS is the trusted DNS server for PS4. You can use UltraRecursive to reduce the network's load & pressure and give it a high speed. Alongside your safety measures, it is one of the cost-effective and reliable DNS servers. 
14. Level3 DNS
If an unstable internet connection interrupts game streaming, Level3 is a good choice. It manages to provide a good user experience by providing improved internet speed. This is because it is considered one of the best DNS for PS4. 
15. SafeDNS 
SafeDNS is the best gaming DNS. As the name suggests, it provides the safest way to enjoy games without any interruption. It is compatible with Windows 7, Windows 8, Windows 8.1, and Windows 10. We consider it among the fastest PS4 DNS. 
In this list of best DNS for PS4, all DNS servers are reliable and effective. All of them do a perfect job in one way or another. You can choose any one of these to boost your internet connectivity.
Frequently Asked Questions!
Is it safe to change the DNS for PS4?
If you're concerned about safety, let us tell you that it is completely safe to change the DNS on your PS4. It will not harm your PS4 and neither affect your system security. So if your internet is low and wants to improve the speed, using custom DNS is a good choice. 
What is the best DNS server for PS4?
All the DNS servers mentioned in the aforementioned list are best at providing high-end security and improved internet speed. You can choose anyone according to your needs and requirements. 
How to find my DNS server?
To find the best DNS server for PS4, you can browse the list mentioned above. All the DNS servers are best and secure to use. 
How to change the DNS setting on PS4?
Changing the DNS setting on PS4 is easy. You can simply change the settings with the help of following instructions. 
Open PS4 settings and select Network. 
Under the Network option, select 'Setup new internet connection'
Depending on your internet connection, choose LAN or Wi-Fi, and then you will need to choose the 'Custom' option from the two. 
After this, you will need to choose 'Automatic' and click on 'Do Not Specify'.
Now you have to choose the Manual option from 'Automatic' and 'Manual'.
From the best DNS on PS4, choose one that you think is best. 
Finally, set the MTU as automatic and Proxy server as Do Not Use. At last, select Test Internet Connection. Try all DNS settings and check which works best based on your location.